Gainesville's
Standing Seam Metal Roof Installation Team
When you think about the perfect joints for a roofing system, you always need to focus on how hermetic they are. Otherwise, you will find yourself dealing with several problems like rain, snow, and anything that you don't want inside of your property. Therefore, if you are planning on getting a new roof for your construction or maybe replace your existing one, take the time to choose the right one to prevent problems and avoid spending more money in the future.
We know you might be delighted by certain designs and styles, but there is no point in going for a roof that looks good but it is unable to offer simple and basic benefits. Have you considered metal roofs to cover them? Before jumping there, we know you have doubts about which benefits are the ones we are talking about. Well, besides looking for a hermetic roof, make sure you also get a durable and long-lasting one that can promise you decades of good performance.
All of them can be covered with the right metal roof that not only covers your needs but also your preferences in designs. At Florida Metal Roofers of Gainesville, we can help you to choose a metal roof that will not disappoint nor look like one of those you see deteriorated on other properties. Now, if you are here, that means you kind of expected recommendation since our company only specializes in metal roofs. We know you are probably on it—looking for design—but you are also overwhelmed by all the options so far, are we wrong?
Well, if you have something in mind that focuses on a style or design, things can be a bit easier for you and us as your roofers and contractors. Most people in Alachua County go for modern designs, although commercial property owners might not be necessary to include this since they are more practical than particular with the style they are trying to obtain. A modern look can be obtained with one of the best metal roof options you will find in the market as long as you are truly interested in getting this style only: a standing seam roof.
This system is stunning and offers durability and longevity regardless of the climate of the city, which means you will have a roof that stands the rains and heat of the entire county and state. To have this metal roof installed, you will not have to struggle to find the materials or all the necessary tools. Just keep in mind that our professionals are required to guarantee the best installation and ensure you will not have problems in the future.
Why choose standing seam over other metal roofs
---
We already gave you a few reasons to go for it before, but if you are trying to get more information and benefits—which is fair and the right thing to do—, we can tell you it is the most durable and weather-tight roof system among metal roofs. It is hard to make a mistake when it comes to standing seam roofs since they always look so neat and clean. It is impossible to hate the design or the performance it delivers when it is properly installed and taken care of.
For the installation, we want you to continue with what we left incomplete just a few moments ago. All metal roofing systems require an expert or qualified roofer to install them and take care of future services such as repairs and maintenances. Our company will handle everything for you as long as you contact us first and let us do our job.
We don't want you to take the risk of handling it not because it is impossible to do alone but rather dangerous and there is over a 50% you will mess up the installation or any other service required. Therefore, count on us for this. We will make sure you are able to get the final design with everything intact and save you time and money.
Now, what makes people choose standing seam over other options for modern styles? The design is a bit different from the usual modern roofs, so you will love it as soon as you see it. It has a concealed fastener design that ensures the fasteners will not be exposed to the weather, which is what usually makes them deteriorate and require some replacement. Overall, metal roofs will not give you a hard time with the panels, shingles, or tiles when everything is performed correctly—yes, we want to remark on the importance of an expert for those projects and services.
That being said, is there something else for you to know about it? Standing seam comes in panels that are attached to the roof deck with clamps, which frees them from any holes from nails or any type of fasteners. This means you can avoid moisture and similar nuisances that no one wants. If you decide to go for this roofing system, will you get good benefits?
More than you can imagine. The main reason for this choice is because you will get everything for less money. A standing seam roof is cost-efficient, energy-efficient, environmentally friendly, durable, and long-lasting. It may be a bit more expensive than other options like asphalt, concrete, or similar roofing systems you can find in the market.
But when you are going for a roof, keep in mind that the first investment is not always what you need to worry about. You also have to think about the ROI you will obtain and if it will be worth in the long-term. With a standing seam, you indeed will get the ROI you want and everyone needs. Therefore, is there something to not love about the roof? We don't think so. If you already fell in love and want us to deal with your project, contact us right away or let us know if you need assistance with other services in this metal roofing system.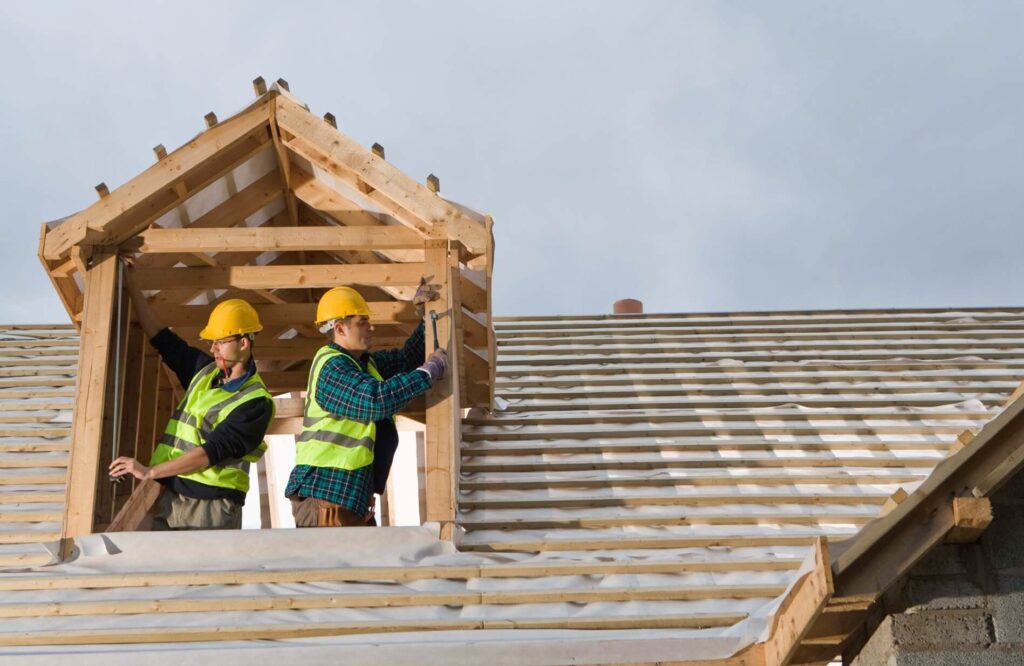 Time to Replace Your Roof? We Can Help
---
Considering roofing replacement? When it comes to roofing projects, many homeowners rely on professionals to get the job done. At Florida Metal Roofers of Gainesville, our specialists stick to all the industry standards when installing metal roofing on both residential and commercial properties. Therefore, you can be sure of getting a sturdy roof on top of your house. As a result, you can get the best services from our company in the following fields;
What Locations do we Serve?
---
Florida Metal Roofers of Gainesville is a name you can trust and rely on. Our metal roofing services were limited in Gainesville, FL when we started. But with time our company has expanded and is now serving over ten locations within Florida.
It shows how reliable we are. Here are some places within Florida, where you can access our world-class metal roofing services: –