Gainesville's
Stone-Coated Steel Roofing Installation Pros
Roofing systems are more than just good design or style. You also need to make sure they meet the requirements related to their performance and quality, and when you realize this, it is when you pay more attention to your decisions. There are many aspects to consider when you are installing a new roofing system, replacing one, or just handling it during maintenance or some repairs.
First, you need to make sure the roof is durable and long-lasting, or you will have more problems and issues within a few years at most. Second, what is a roof without a good performance that protects you from any weather? Nothing, as simple as that. You need to stop getting gaslighted by the options that look stunning and focus more on the viable ones that offer you amazing results and a good future that will not require a lot of money for repairs and other services.
But how can you choose a good option among the dozens of roofs available in the market? We think you can approach this interrogation in several ways:
You can start with the design and choose it according to what you saw on the Internet or other media, but then you need to make sure it offers good benefits in quality and performance.
When you choose a material before going for the entire roofing system, you work better with the options available that can give you what you want.
You can go for roofing systems that are known for being durable, long-lasting, low-cost, but also stunning and stylish.
Using the third option can be easier than you think when you contact professionals to help you with your decision-making. Or when you just take the time to do proper research about the options available. We just want you to remember for now that you need to put quality over design. Otherwise, you will end up with a roof that looks stunning but it is not the best when it comes to protecting your property and delivering the performance of the year for the next few decades.
We don't want you to forget about the style and design you are looking for. But remember to focus on what is really important before the style you will get. If you want a recommendation according to the designs and styles you are trying to obtain, we suggest you try metal roofs. For modern designs or styles, standing seam metal roofs are incredible.
But if you are here trying to find a traditional roof that can deliver good-performance plus a good-looking design, stone-coated steel sounds like the perfect one for you. This option is one of the best in the market due to the durability and longevity of metal roofs, and the clean design you can get with the stone-coated tiles or shingles. We know you are questioning this suggestion so far. But if you are here in the first place, that means you were considering it before getting to this point and what we can tell you about this is that you have made a good decision so far.
Is stone-coated steel what you want or need?
---
We don't have a doubt about it. Of course, as long as you are trying to get a durable and amazing roof while also obtaining the traditional or architectural design you want. So, we can summarize in: it is what you need but we are not sure if it is what you want. After all, to be certain about the design and the roofing system we need to know about your preferences and the style you are trying to obtain.
As mentioned before, if you want a traditional design that is similar to slate or clay, or other popular materials and roofs in the market, this is definitely for you. You will not only be able to get the benefits of metal roofs but also save money in the process of obtaining a low-cost roofing system that will deliver the same aesthetics as premium options such as the previous ones mentioned. Among homeowners, slate and clay are top roofing systems due to their looks and designs. This is why we used them as examples.
But when we mentioned they are premium, well, we were serious about it due to how expensive they can be. It is easy to spend around $20 per square foot for slate roofing, and we are sure that even if you can pay it, you should consider the idea since the metal roof will offer the same for half the price or even less. Also, you must know that durability and longevity are not the biggest strengths for slate or clay, which just takes some points from them.
Meanwhile, your stone-coated roof will deliver the best results of your life and you will be able to enjoy your property without worries. That being said, stone-coated steel is the exact copy of slate and clay if you are interested in obtaining them at all costs, and it also mimics similar roofs in the market. You will not notice the difference and you will be able to use the rest of the money in anything you want and need due to the difference in prices or costs. We are certain that stone-coated can meet your needs and preferences as well.
We just want you to be open-minded about it if you truly want to see the potential and enjoy it from now on. And when you decide to go for it, make sure to contact us at Florida Metal Roofers of Gainesville. Our company will take care of the task of installing your stone-coated steel roof and guarantee that it looks stunning not only for the quality of the materials and elements we use but also thanks to the well-performed installation that adds more durability and longevity. We will be everything you need to get this roofing system in place, and so far, we assure you no one has regretted the decision of choosing it over others.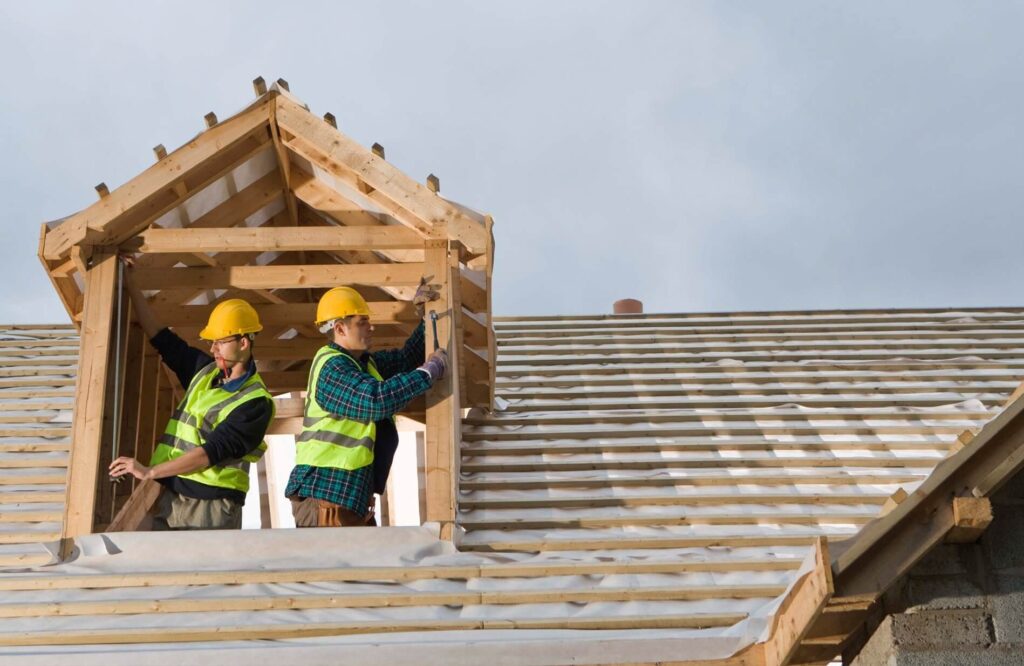 Time to Replace Your Roof? We Can Help
---
Considering roofing replacement? When it comes to roofing projects, many homeowners rely on professionals to get the job done. At Florida Metal Roofers of Gainesville, our specialists stick to all the industry standards when installing metal roofing on both residential and commercial properties. Therefore, you can be sure of getting a sturdy roof on top of your house. As a result, you can get the best services from our company in the following fields;
What Locations do we Serve?
---
Florida Metal Roofers of Gainesville is a name you can trust and rely on. Our metal roofing services were limited in Gainesville, FL when we started. But with time our company has expanded and is now serving over ten locations within Florida.
It shows how reliable we are. Here are some places within Florida, where you can access our world-class metal roofing services: –