Gainesville's
Metal Roof Repair - FREE Inspection & Quote
If you don't want to have any problems with certain elements and parts of your property, the best thing you can do is to get the most durable additions for it. Or, at least, try to do so. Many property owners let themselves fall in love with certain parts and designs that are indeed stunning. However, they are not only expensive but also just that, a good-looking design that will probably last for a decade, plus a few more years.
When you are looking for—for example—new floors, paint, roofs, and so on, you need to pay attention to the quality more than the aesthetics. Otherwise, you will have a stunning style but will end up changing it sooner than later which means more money and time spent. And before even getting the chance to replace or remove them, most people deal with several problems and repairs to make sure it continues working. Roofing systems are a good example of this and the reason you are here after all.
Choosing the roof you want to install or have on your property will be easy when you have an idea in mind, but we suggest you not get to charmed with the options for their look instead of their durability. You don't want to deal with a roofing repair after another, trust us on this. It takes a lot of work, money, safety measures, and time. Therefore, take your time to choose one roof that can meet your designs and preferences but also offer all the benefits you've been looking for, such as durability, longevity, low-cost, and so on. Or, at least, the benefits you should be looking for your roof.
At Florida Metal Roofers of Gainesville, we have a great idea for you, why don't you try to install a metal roofing system? We are a company that is specialized in metal roofing only, but the main reason why we are suggesting it is that we know you will love the results as long as you make the right choices. Most people who are hesitant about metal roofs is because they cannot imagine one that does not look without an industry-gray design like those you can see on industries and factories. But it is possible if you choose the right material, paint, coating, and more.
The best part? A metal roof will not disappoint you and the longevity and times you will have to repair it will not be a problem. However, just like everything, it is impossible to avoid or prevent anything happening to the roof. So, if you are worried about how difficult it can be to repair a metal roofing system, you just need to continue reading below.
Repairing a metal roof
---
It is not difficult as long as you know what to do. Of course, this only applies to professionals and metal roofers that not only have the experience but also the equipment and necessary tools. Now, focusing on the repairs for your metal roofing, overall, property owners don't have to worry about them, and here is why. Most of the repairs only take place years after the installation, and since installing it and how it is done is part of the performance of the roof and its durability, make sure the installation is done by professionals only.
If the installation is not poorly done, you will have only a few problems even during the entire lifecycle of the roof. But what are those small problems? Simple. Fasteners and nails out of place, a few holes due to the damage or years of use, leaks, some separated panels, and things that will not take more than a few hours or even minutes to solve. Metal roofs are easy to repair if you keep them between the normal and usual problems that any of them will present at some point.
But if you move onto the difficulties that usually come with poor installation, you will wish to have prevented it or be more careful during the installation of the roof. Some problems are:
The gutter in the stucco or walls.
Filtrations.
Lost panels due to wrong placement.
Space between the joints.
And the list continues from here. More than being something difficult when you have experts dealing with them, those repairs consume a lot of time and resources. However, what can you do if you are just living one and there is no other thing to do but fix it?
Just make sure to contact us and our qualified and experienced experts will be there to solve every problem on your roof. We have been helping metal roof owners for over 30 decades, and dealing with any of those repairs and many others is not a problem for our team. After all, what would you do if you didn't have qualified and experienced professionals helping? Pretty much nothing.
We want to make sure you are not only satisfied with your roof and continue enjoying it without problems. Also, we are looking forward to your safety that can be put in danger due to several issues in the roofing system. Now, the beauty of metal panels is that it is hard for them to fall or hurt someone on the property. But keep in mind there are always exceptions and we doubt someone wants to take the risk. Therefore, what are you waiting for?
All of the previous problems can be handled by our professionals, who will help you to not only deal with them but also perform an inspection to know the actual condition of your roof and get to know if there are more repairs to be done. We will do the entire job, and this includes a complete inspection that many property owners don't want due to how much it can cost. Don't worry, we have a system of free roof inspection for which you can ask more along with our metal roof repair services when contacting us via phone, email, or visiting our offices.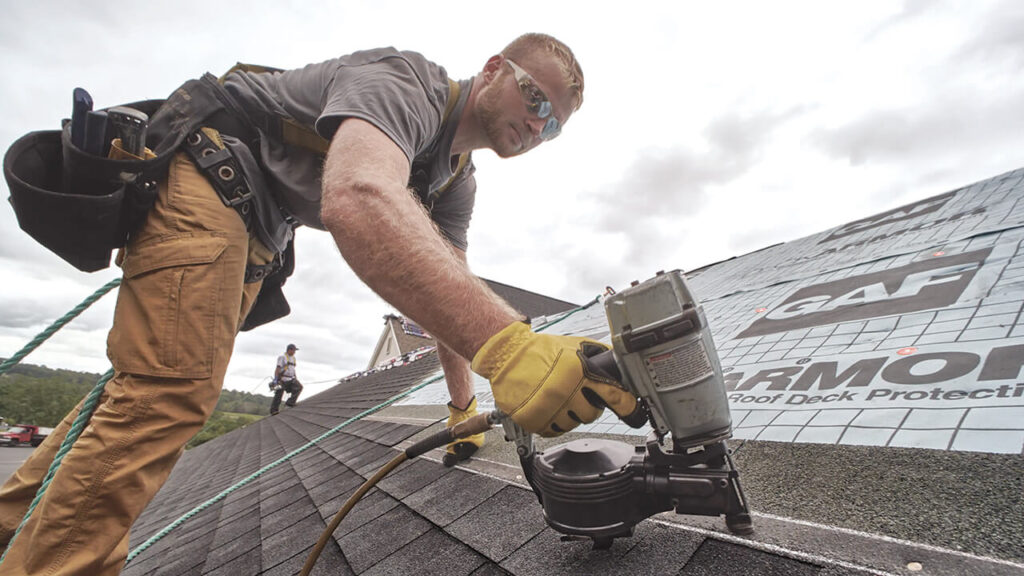 Time to Replace Your Roof? We Can Help
---
Considering roofing replacement? When it comes to roofing projects, many homeowners rely on professionals to get the job done. At Florida Metal Roofers of Gainesville, our specialists stick to all the industry standards when installing metal roofing on both residential and commercial properties. Therefore, you can be sure of getting a sturdy roof on top of your house. As a result, you can get the best services from our company in the following fields;
What Locations do we Serve?
---
Florida Metal Roofers of Gainesville is a name you can trust and rely on. Our metal roofing services were limited in Gainesville, FL when we started. But with time our company has expanded and is now serving over ten locations within Florida.
It shows how reliable we are. Here are some places within Florida, where you can access our world-class metal roofing services: –