Gainesville's
Premier Metal Roofing Systems
No one knows how difficult something can be until he or she starts to get involved in that world. In the case of roofing systems and the entire industry, you don't know how hard it can be to make simple decisions and obtain the roof you want until you are bombarded by all the options available. The truth is that there are way too many roofs in the market and many of them can cover two things: your preferences and needs.
As a result, you end up being in a disjunctive where you don't know what to choose or what is the best out of the good options in front of you. Well, there is a lot to process during decision-making and we couldn't be more aware of this. Therefore, what you can do is to make the decision easy by taking your time in evaluating all the options and considering which one is actually the roof you want for your home or commercial building. Now, if you are not sure about what you want, you are in the right place.
Our company Florida Metal Roofers of Gainesville offers the best metal roofing systems in the market and will help you to choose the one you need no matter what. What we are trying to say is that you should give metal roofs a try even if you haven't considered them so far or you have a design in mind already. You see, metal roofs are one of those options no one wants but when one person gives them a chance, the rest starts to want it more every day. They are already popular among commercial owners and when it comes to residential ones, the popularity is going up without a doubt.
But this is something you don't want to know unless it comes with an explanation. Compared to any other roofing system, metal roofs can promise you a lot of durability and longevity. As a result, you can expect them to last for decades instead of only one or two. If you don't believe us, let's take a common example. Asphalt roofs are popular because they are cheap and with the right choices, you can obtain a stunning and well-designed roof.
The problem is that asphalt can easily crack, shrink, or break, which makes it a low-quality roof when it comes to durability. You will enjoy a good design that was cheap, but you need to ask yourself for how long. Otherwise, you will end up going for this option or any other that will need a replacement sooner than you think. When it comes to metal roofs, you don't have to worry about the previous problems that asphalt shows. You only need to worry about rust and corrosion and both of them can be prevented with the right coating applied on the panels, shingles, and tiles.
Besides, any metal you decide to use for your roofing will be amazing regardless of the price, specific characteristics, and so on. But what about the design? Metal roofs can look stunning as well when you take your time to consider the paint options, the colors, profiles, and every single element that can complement your design at the end of the installation. We know you are unsure about this being true or not, but there are several ways to prove it. And we are not talking about pictures or images only but rather taking you to a property with a metal roof installed but looks like another system.
This is something you need to keep in mind, metal roofs are incredible to mimic other roofing systems in the market, including premium ones like slate, clay, and cedar. But since there are so many options and possibilities, and now that you know the benefits of going for metal ones, which one is the best for your property?
Types of metal roofing systems
---
If you have an idea or design in mind, things will be easier for you and us as well. Let's suppose you are interested in obtaining a shingle roof. You can easily get one made of metal since shingles are available in this market in particular. You just need to choose the details and elements to complete the design. But what happens when you are uncertain about what you want and also need?
It is as simple as you going shopping but instead of clothes and other elements, you will be comparing metal roofing systems with others and among themselves. It is impossible to not come across an option that attracts you and makes you want to say "I want that roof."We are certain that you will find a metal roof that meets your expectations and makes you want it no matter what, it is all about giving it some time and putting effort in finding it. But to give you an idea about what you will be facing, here are a few systems you can find and consider:
Standing seam metal roof: it is for modern designs and very similar to corrugated roofs—which are popular among commercial buildings—. In the case of standing seam roofs, residential owners love them due to how hermetic they are and the design they can obtain.
Stone-coated steel: this one is for the opposite of the previous ones, which means traditional designs and it is very similar to some shingle or tile roofs made of stones.
Corrugated metal roof: as mentioned before, it is similar to the standing seam but this one is more like a predecessor of the first one. It is quite common among businesses due to the feature of several channels that make the run of water easier.
You can consider any of these options and get in contact with us to know more about premium or standard metal roofing systems available in the market. Our company Florida Metal Roofers of Gainesville will also make sure to perform the service of installing, repairing, or performing maintenance for you.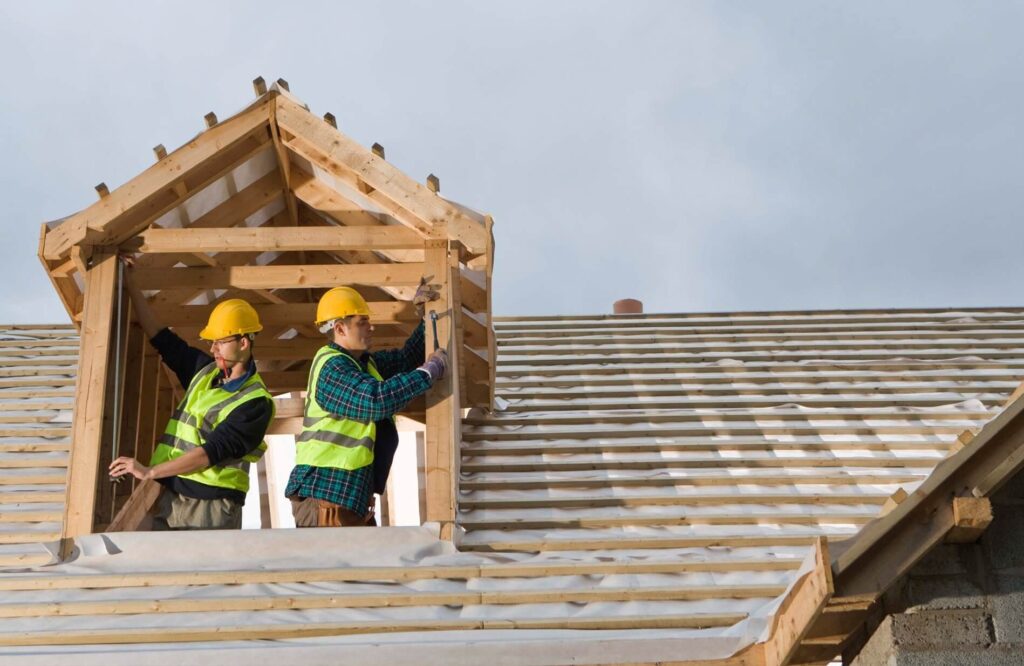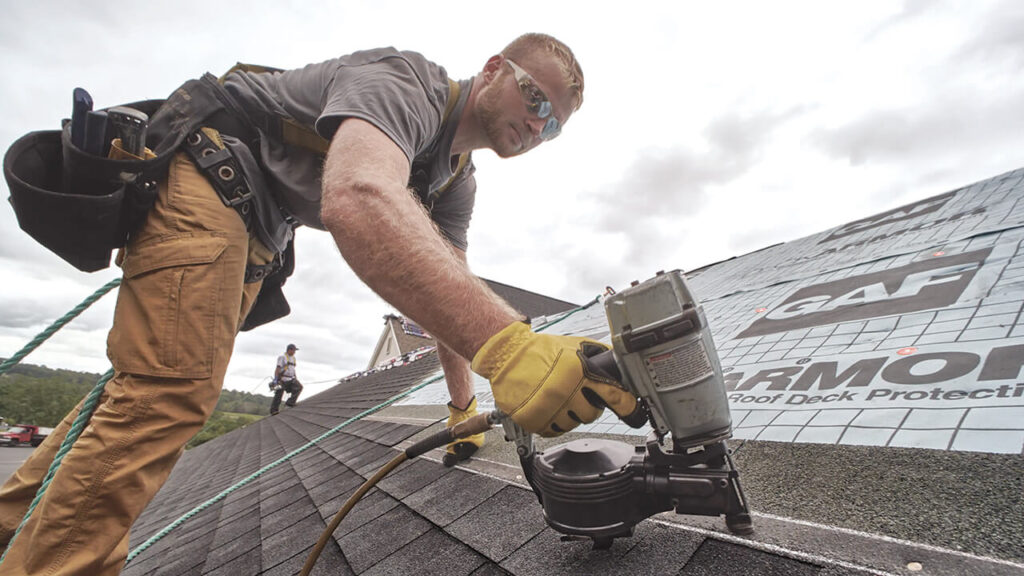 Time to Replace Your Roof? We Can Help
---
Considering roofing replacement? When it comes to roofing projects, many homeowners rely on professionals to get the job done. At Florida Metal Roofers of Gainesville, our specialists stick to all the industry standards when installing metal roofing on both residential and commercial properties. Therefore, you can be sure of getting a sturdy roof on top of your house. As a result, you can get the best services from our company in the following fields;
What Locations do we Serve?
---
Florida Metal Roofers of Gainesville is a name you can trust and rely on. Our metal roofing services were limited in Gainesville, FL when we started. But with time our company has expanded and is now serving over ten locations within Florida.
It shows how reliable we are. Here are some places within Florida, where you can access our world-class metal roofing services: –