Gainesville's
Metal Tile Roof - Best Roofing Contractors
If you look at your neighbor's property and love the design it has, would you believe us if we tell you the roofing system installed is a metal one? We don't think so. We are confident about you having the wrong idea of many roofing systems when it comes to determining the material or specific roof that was installed. Well, you would be surprised by how many options are available in the market and how you can mimic some with the right choice of panels, shingles, and materials.
Metal roofing systems are particularly amazing to mimic any roofing system available, including most of the tiles roofs you could consider for your home or commercial building. Most people tend to use clay, asphalt, and even some cedar tiles—although shingles are more popular for this last one. If you ask us, the problem with choosing those options is that you usually face problems like cracking, shrinking, and many similar issues that make you spend time and money replacing several parts. They do not offer many years of use either and you will end up replacing any of those tile roofing systems options sooner than later.
Why would you want a roof that will not last for more than a decade or two? Think about this carefully. Tiles continue to be popular for the design you can obtain, but if you are actually into them, make sure you choose good material and a final roofing system that offers not only a good design but also durability and longevity. Metal tiles are a good example of what you should be trying to get. They are more durable, lightweight, they do not crack or shrink, and are more affordable during and after the installation.
You need to focus on the style you are trying to obtain, but if you are able to get it without sacrificing other aspects and important elements such as:
Durability.
Longevity.
Low-cost.
Energy-efficient.
Good designs.
Variety in colors and profiles.
Easy installation and maintenance.
You know you are already making the right decision. Metal tiles can offer you all this at once and at a very low cost, but we know people doubt the aesthetical part of the tiles. You need to get well-informed about this so you can understand why we are not the only ones who would one to install metal tiles.
This is what you need to know about metal tile roofs
---
First, metal tiles can be painted of any color you want thanks to the nature of the materials you can use: aluminum, zinc, steel, and copper. Since steel and aluminum are the ones most people use and the easiest ones to paint, you shouldn't have problems making this happen. As for the rest, they are considered the premium options in the market, and we assure you that they are amazing but not completely necessary if your budget does not reach their price or cost.
When it comes to tiles, steel is the most used one between aluminum and steel, and it is thanks to how natural it can look with the right coating and paint. But how does this explain how you can obtain the design you want or mimic other styles? Well, it's simple. Since you can play with the colors, finishes, coating, and more additions, it is not hard to get creative and obtain a stunning result.
Many people worry about how shiny a metal roof can be, which is the opposite of roofing systems like clay tiles and concrete. But when you do what we just mentioned before this, you will get that 'shiny' feature out of the way. All this process will require a lot of decision-making to guarantee the best, and since we know how hard it can be, our contractors and professionals will always be there for you. At Florida Metal Roofers of Gainesville, you can get all the help and assistance you need for this project.
Either if it is about installation or another service related to metal tile roofs. Is it hard to install a metal tile roof? Not at all. Usually, you would have to place tiles one by one or be quite careful about placing several ones at once. But this is because the materials like clay or concrete can break in the process. But do you think this is an issue for metal ones? We don't think so.
You don't have to worry about the installation due to their weight, and we have all the confidence about them being unable to crack or break. This makes it possible to place a panel that has every tile adhered to it. This makes the installation faster, easier, and cheaper for you since we don't have to spend more days and hours trying to get it done. Now, the installation of our company includes everything. The paint, coating, layers, and every element of the tiles before the installation.
Metal tiles can be installed over an existing roof or in new construction, or you can just ask us to remove the old one and get this one placed instead. It is up to you how we handle the project and what do you need from us to get the metal tile roof placed. However, you must remember that placing the metal tile roof over an existing one is what takes more time to get the project done.
We know about the roof we are installing, but we need to make sure that your existing one will not give problems during and after the tiles are placed to guarantee you will not blame the metal roof itself when there is another one influencing the performance. There is a lot of work involved in whatever you want to do with your roof, and we only ask you to be a bit patient. Just rest assured we will do our best to speed the process and get your metal tiles placed in the blink of an eye for you to enjoy.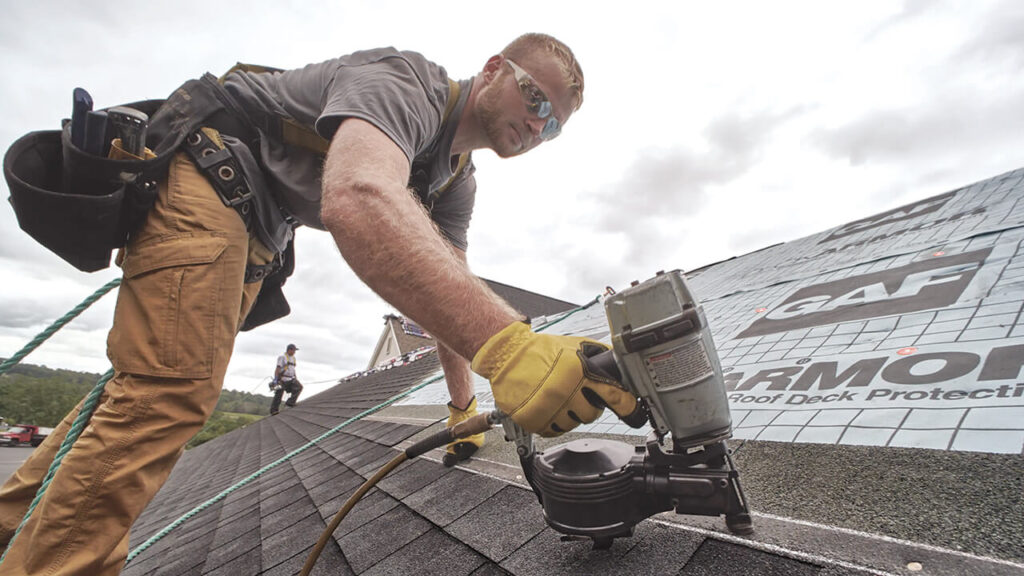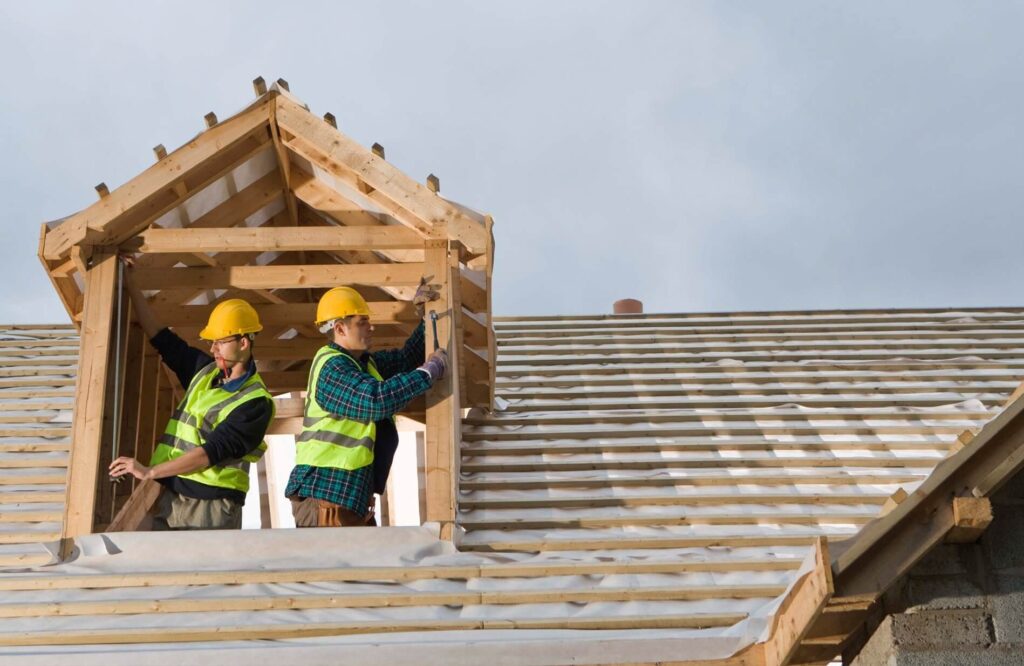 Time to Replace Your Roof? We Can Help
---
Considering roofing replacement? When it comes to roofing projects, many homeowners rely on professionals to get the job done. At Florida Metal Roofers of Gainesville, our specialists stick to all the industry standards when installing metal roofing on both residential and commercial properties. Therefore, you can be sure of getting a sturdy roof on top of your house. As a result, you can get the best services from our company in the following fields;
What Locations do we Serve?
---
Florida Metal Roofers of Gainesville is a name you can trust and rely on. Our metal roofing services were limited in Gainesville, FL when we started. But with time our company has expanded and is now serving over ten locations within Florida.
It shows how reliable we are. Here are some places within Florida, where you can access our world-class metal roofing services: –