Gainesville's
Corrugated Metal Roof Contractors & Installers
When you ask a residential property owner which roofing system he or she considers boring or ugly, we are sure that person will answer "metal roofs." People are used to seeing boring panels and metal roofs installed in commercial properties where the owners don't really pay attention to the design of the system. As a result, people end up hating the idea of having one when the truth is that metal roofs are more than just incredible.
Now, are you sure that this is 100% correct? Or would you give them the pleasure of the doubt? We suggest you go for the second option and get surprised in the process.  Continuing with the previous ideas, you need to keep in mind that most commercial property owners only care about having a roofing system that will resist the rain, snow, and basically, be durable and long-lasting. Not all of them are trying to obtain something that looks good when they are more focused on saving money while also getting the roofing system they need and will return their investments.
Of course, if you consider commercial buildings like restaurants, stores, and businesses that are available for the public, you might think they just decide to choose another type of roof instead of metal.  But what if we tell you they went for the same option but this time, they decided to consider the design and style? Would you believe us? It is all about the choices you make about the specific material, color, paint, coating, and every small addition that is included in the metal roof and how you finally decide to design it with those elements.
That being said, the metal roof you have seen installed all this time and considered boring is called a corrugated metal roof. The reason why so many business owners decide to go for it is that the panels are quite affordable for anyone, and this makes them quite an investment if you consider the ROI you get in the long-term. When it comes to the designs and styles, you might be surprised to know you can also get stunning results.
As we were mentioning before, it is all about choices. The corrugated metal roofs you have seen so far can look stunning if you just take the time to design them. You don't have to install the same industrial gray panel but rather paint it and get something different, does it sound better?
If you can't get a good picture of the entire roof, just take the time to look at the pictures we have for you and do some proper research. You will thank us later. One thing you will notice is that they are simple since they do not have a huge feature that distinguishes them from the rest. Among all the metal roofing systems available, it is probably the one we can consider indeed a bit boring. But that is just because it is probably the one that less stands out among the rest of the options.
Is it worth installing a corrugated metal roof?
---
Since you don't have to worry about the essential requirements like durability and longevity, you can easily focus on the design of the roof. We are sure you are still hesitant about choosing a corrugated one so far, especially when you have other options among metal roofs as well. But here is what we think about this: you need to consider all the benefits and final results according to your preferences and needs.
We know that if you own a commercial property, you will definitely go for this option without thinking about it twice since you will get what every business owner is dying for. But for a homeowner, the decision is a bit more difficult when thinking about the look of the roof. Which takes us to a very common question among our clients at Florida Metal Roofers of Gainesville: is it worth it for a residential owner?
We strongly believe it is as long as the owner takes the time to design everything. To get deeper into this aspect, you must remember the previous benefits of corrugated roofs. Besides durability and longevity, since all of them are provided for every metal roof in the market, you can also focus on its low-cost and unique look. Just think about it in this way: you will obtain a clean and neat result while also getting the design you want and saving money in the process.
Therefore, what makes you think the option is 'bad' so far? We think that after everything we said, there is nothing wrong with corrugated roofs. Our company will help you to get this system installed if you make the decision to stop hesitating and go for it. Whenever you are planning to go for corrugated metal roofs for your residential or commercial properties, make sure to contact us.
We are a top company that will deliver the best results all the time, and for future services like repairs and maintenance for your corrugated panels, you can count on us. Now, we know you have a long way to go since choosing the materials, paint, colors, and other elements included with the panels is not going to be easy. Also, you have a budget to keep in mind and you should do your best to find options and alternatives inside the same corrugated roof to get away with what you were expecting all this time.
Our recommendation before even contacting us is that you focus on obtaining aluminum or steel for your corrugated panels. They are stunning and amazing in every possible way, and you will not spend a fortune when you compare them with zinc or copper, and you still will get the best finishes and results. For all this, our contractors will be available to guide you to make the right decisions and deal with the installation later on. Just let us know what you want and need, and our experts will take care of the rest.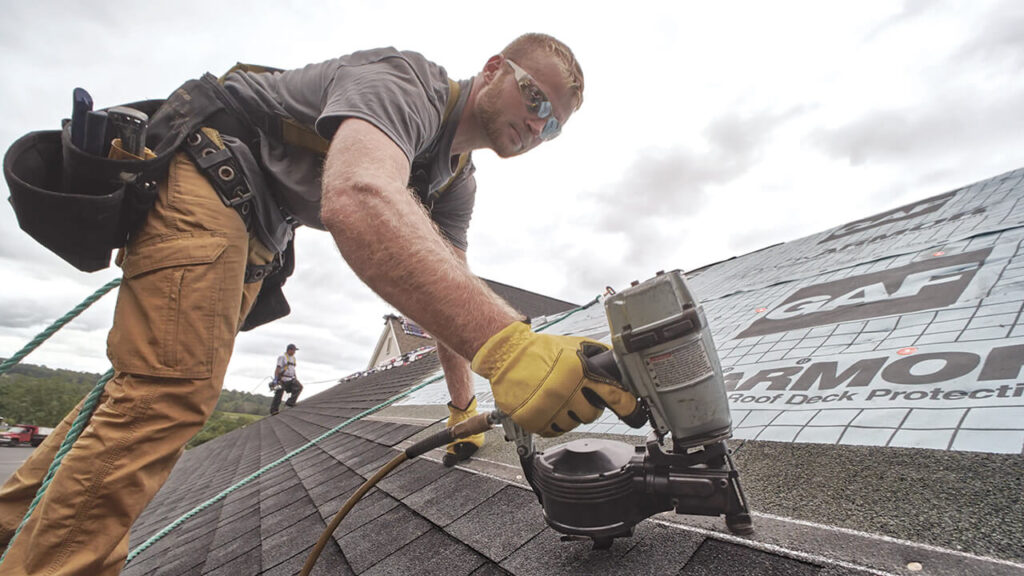 Time to Replace Your Roof? We Can Help
---
Considering roofing replacement? When it comes to roofing projects, many homeowners rely on professionals to get the job done. At Florida Metal Roofers of Gainesville, our specialists stick to all the industry standards when installing metal roofing on both residential and commercial properties. Therefore, you can be sure of getting a sturdy roof on top of your house. As a result, you can get the best services from our company in the following fields;
What Locations do we Serve?
---
Florida Metal Roofers of Gainesville is a name you can trust and rely on. Our metal roofing services were limited in Gainesville, FL when we started. But with time our company has expanded and is now serving over ten locations within Florida.
It shows how reliable we are. Here are some places within Florida, where you can access our world-class metal roofing services: –