Top Metal Roofing
Contractors & Services in Gainesville FL
What can be so hard about dealing with a metal roof? Well, no one expects it to be so difficult until they get a bit more aware of all the work it entails. We have to start with the fact that not everyone can handle projects related to them. You must be experienced and make sure you are not going to mess up and make everything worse or just cause people to spend more time and money on the project or solving the problem.
Any roofing system is difficult, so we wouldn't include metal roofs only. However, we have to point out that metal roofing systems are among the easiest ones to deal with and it is thanks to how lightweight they are. Now, many people don't believe us when we say metal roofs are easy or incredible. They have a very bad concept about all of them as a result, people don't believe metal is the best choice for their properties.
"It looks dull and boring". "It is easy for the rust and corrosion to consume it". "You cannot deal with all the problems." Well, behind all this, you must know that the real problem is how the installation was handled and the type of metal roofing you chose. But overall, you should always expect amazing performance and results from them. Not all types or styles are the best for every property, which means you cannot expect any roof to work properly with the design you have in mind and also the climate in the city where you are located—for example.
You need to take the time to consider: the weather, the structure of the property, current roof, aesthetics, and the final cost in the short and long-term. We at Florida Metal Roofers of Gainesville, have been working in this field for three decades now, and all our professionals know how to deal with metal roofing projects and issues. We will help you to choose the right metal roof for your property that goes according to your preferences but also needs. But besides being advisors and assisting in helping you with your decision-making, what else can we do?
Our company offers every service in the metal roofing industry, including repairs, maintenances, re-roofing, retrofitting, and more.
Can we provide you what you need?
---
Our main services always focus on installations and repairs due to how much they are requested among property owners in Florida and Alachua County more than any other area in the state. However, we are not limited to them as mentioned before. But before going there, let's focus on those main two for a moment.
If you come to us and ask for an installation, we will be more than happy to deliver it. Just make sure to let us know if you have decided on the metal roof you are going to install and we will get it done in no time. Or if you don't have an idea yet, our experts will start from there: by helping you choose the system. Keep in mind we can install any metal roof, which includes:
Corrugated metal roof.
Standing seam metal roof.
Tapered panels metal roof.
Metal tile or shingle roof.
Stone-coated steel roofing.
The other services that cover repairs and maintenances are included in any metal roof you decide to install since we already know how to deal with them. Those two services are pretty much the same regardless of the roofing. But we need to know in advance to get the right equipment and tools.
Other services such as re-roofing and retrofitting, might not be that popular among residential owners. But commercial owners are always contacting us to make sure we cover their needs in those services which we are sure you will get familiar with when your roof expires or if it ever gets too damaged.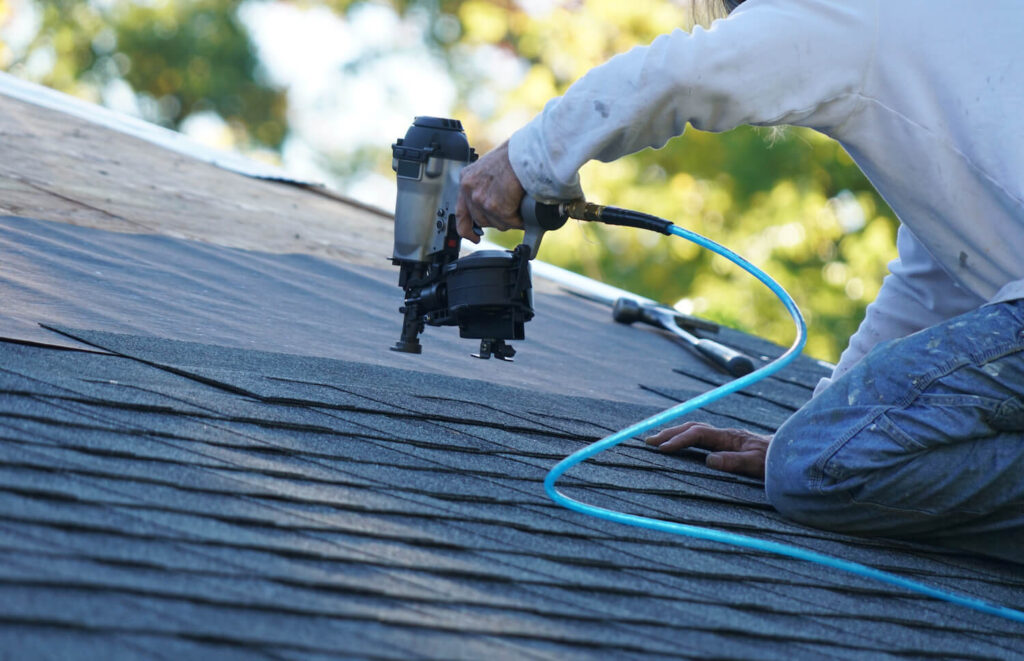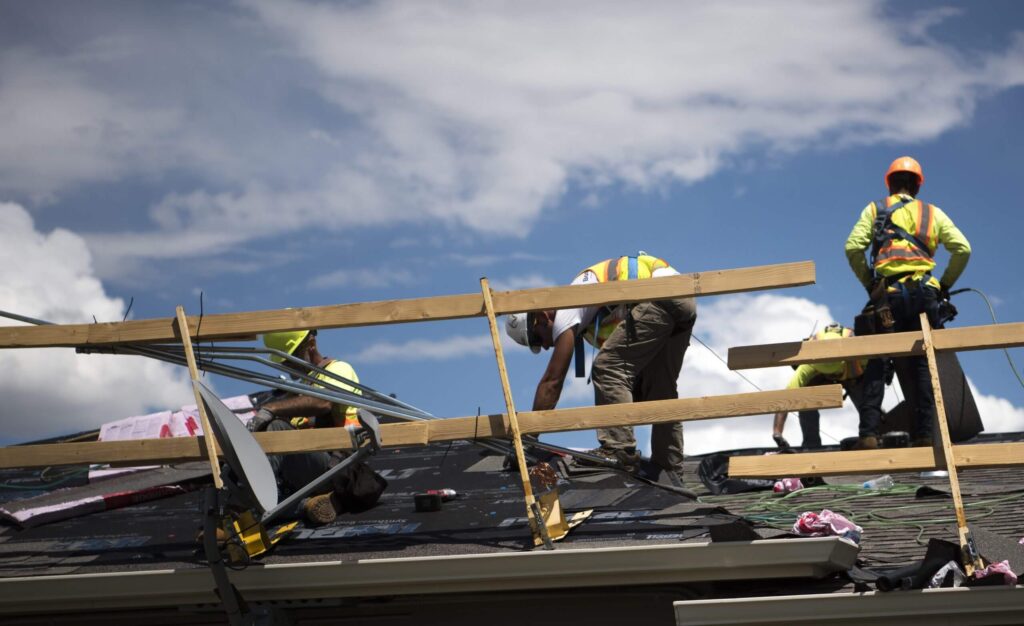 How to know what service you need from us
---
Well, it is as simple as you thinking about your project. If you are planning to install a roof or deal with a leak or hole in it, you already know the two services you might need to request. However, we understand it can be confusing when you don't have a good idea of what the problem is or even understand the project you want to start.
To determine some services, an inspection could be required in order to be certain about what is needed. When it comes to installation, it is not frequent to perform one. But for other services like the previous ones mentioned, an inspection will be your only choice when you are not certain. If you already know what you need, it will only take a call or email to our staff and our contractors will be there as soon as you let us know what is it.
As a suggestion, don't get too worked out about trying to discover what you need before even contacting us. Our experts can help you to have a better idea of the project you want to start and with this, give you an option in the service you might need. And the same applies to problems and some issues. Just keep in mind you can rely on us for anything that is in your mind.
And our main services are not only about the ones we got to mention here but rather everything you will find available on our website. We are proud to say that our contractors are always available and ready to help you with anything. This is why we can say here and now that our main service is definitely offering the assistance you need regardless of the problem or project you have in your hands.
No matter what, our contractors will be there to assist you and lend the hand you are craving to finally obtain the results you want and also deserve. For more information, feel free to contact us to ask questions and clear doubts, we will never get mad about this.
Time to Replace Your Roof? We Can Help
---
Considering roofing replacement? When it comes to roofing projects, many homeowners rely on professionals to get the job done. At Florida Metal Roofers of Gainesville, our specialists stick to all the industry standards when installing metal roofing on both residential and commercial properties. Therefore, you can be sure of getting a sturdy roof on top of your house. As a result, you can get the best services from our company in the following fields;
What Locations do we Serve?
---
Florida Metal Roofers of Gainesville is a name you can trust and rely on. Our metal roofing services were limited in Gainesville, FL when we started. But with time our company has expanded and is now serving over ten locations within Florida.
It shows how reliable we are. Here are some places within Florida, where you can access our world-class metal roofing services: –