Gainesville's
Metal Roof Replacement Roofing Team
Who wants to replace an entire part of his or her property? No one. Unless there is a reason different from the usual. But what is the 'usual' when it comes to replacing something? Well, in the case of your roofing system, wouldn't it be a good idea to replace it whenever it expires, gets too old, or is too damaged?
Those are the usual reasons behind such a project that not many people want to go through since it entails a lot of work and why deny it, money as well. You have to get rid of all those parts of the roof that will create debris and lots of dirt, which requires you to disappear all that trash before pollution starts to be an extreme problem on your property. This is why most property owners run from the idea of replacing their roofs, but it will be inevitable at some point.
With that being said, what do you think is the best option? We say 'go for it' since it is something you will have to do sooner than later. Besides, the difficulty of changing the roof is more or less depending on the roofing system you have installed and also if you are hiring professionals for it. Here is something to keep in mind at all costs, don't try to deal with roofing projects by yourself since the percentage of accidents is really high.
Most property owners seem eager to do something by themselves which they shouldn't even think to do, just like replacing a roof or the simple fact of getting up there without the right equipment and safety measures. In the case of our topic, yes, some roofs might not give you a hard time and could be so easy to replace that you might want to do it by yourself. But this can easily result in an accident and a lot of money and time wasted to not obtain the desired results. Therefore, whenever you are on it, make sure to contact experts for your project.
At Florida Metal Roofers of Gainesville, we can help you to replace one roofing system in specific: metal roofs. In the case of this system, it is not hard to deal with the entire replacement process, which we can all agree is about getting rid of the old one to place another. This means removal plus installation. So far, we have helped many property owners that have either done it themselves or left the project midway because they were unable to do it properly.
Well, those who did it didn't have the best results either. You must know that working with a poor design and roofing system will take us a lot of work and that means extra time. You, as the property owner, we are sure you don't want our team to spend more time in your home or commercial building, which prevents you from being relaxed and enjoy the place. You don't have to have us for days as long as you decide to contact our experts for your metal roof. Since you are here, that means you indeed are planning to replace a metal roof, and we couldn't be happier about the fact you are looking for our assistance.
How will metal roof replacement take place?
---
Getting rid of the roof will not be that difficult if it is not extremely damaged or old. Most of the problems we have during this service are related to roofs that are super delicate due to their condition. And since we can't just get rid of all the panels without worrying about what can happen inside your property for this, don't expect to do it without even thinking and performing an inspection.
Our team will make sure to inspect the roof to not only determine the best method to replace it but also make sure nothing is affecting it or there is an element that can put everyone in danger. Since some metal roofs are installed over the existing roof, we have to make sure everything is in its place and will allow us to remove the panels without any problems. Basically, the real issue during this process can be an existing roof over the metal one more than this last one itself. Now, our team will make sure everything is in order before starting, so the only thing you have to worry about is: which metal roof you will install next?
Since it is a replacement, it is natural to ask for the other roofing system you want instead of the existing one. For this, take your time to let us know the design and style you are looking for and how we can help you with it overall. If you are planning to have the same metal roof and you are just replacing it due to how old or damaged it is, make sure to let us know and there will be nothing else to choose.
Our team will take all the required materials and equipment to start placing the new one right after getting rid of the previous roof. With all this information there is one thing left to worry about, how much does it cost? Metal roof replacement is cheaper than any other roofing removal plus installation, so you don't need to worry about the price or cost since it is affordable. However, it is indeed a bit more expensive than removing the roofing system alone or just installing it due to all the work it entails.
But we at Florida Metal Roofers of Gainesville are always making sure to offer good rates and costs to any metal roof owner so it is not a sacrifice to pay for such service. Just make sure to contact us and we will give you all the information about our contractors, roofers, experts, prices, materials, and roofing systems available in case you are going for a new one during this replacement. We will provide all the relevant details for you and everyone else.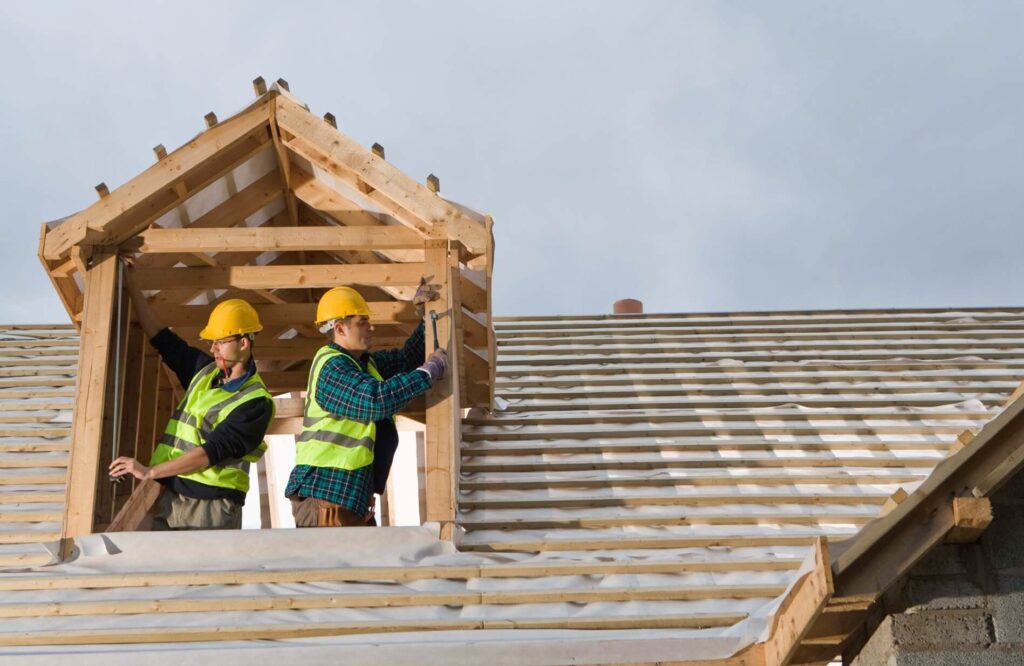 Time to Replace Your Roof? We Can Help
---
Considering roofing replacement? When it comes to roofing projects, many homeowners rely on professionals to get the job done. At Florida Metal Roofers of Gainesville, our specialists stick to all the industry standards when installing metal roofing on both residential and commercial properties. Therefore, you can be sure of getting a sturdy roof on top of your house. As a result, you can get the best services from our company in the following fields;
What Locations do we Serve?
---
Florida Metal Roofers of Gainesville is a name you can trust and rely on. Our metal roofing services were limited in Gainesville, FL when we started. But with time our company has expanded and is now serving over ten locations within Florida.
It shows how reliable we are. Here are some places within Florida, where you can access our world-class metal roofing services: –