Gainesville's
#1 Residential Metal Roofing Contractors
Trying to come up with the roof you want for your home for the next decade or two will be a challenge. You don't know until you actually start looking at the options that there is a large variety of designs and profiles available regardless of the roof you are trying to access. You might have an idea of what you want and even need, but did you know you can get the results you are looking for with several options in the market?
For example, let's suppose you are interested in the design of a shingle roof and the final result it can give you since you saw it on the Internet or maybe your best friend has one installed. This is a good start since that means you already have the style in mind.  However, you still need to choose the material and the rest of the elements. A shingle roof doesn't come in one material or design only, it comes in several ones and over a dozen options. Therefore, you will have to decide if you maybe want cedar shakes or if slate sounds better.
Now, this applies to every roofing system in the market and to the shapes you have in mind—panels and tiles besides shingles. Since there are so many options to consider, how do you know which ones are the best for you? You don't know. After all, several ones can meet what you are trying to get. This is when it is necessary to start evaluating the options available and come up with a decision based on the design you are trying to obtain and the quality of the roofing system.
Among all the options available for your home or residential building, have you considered metal roofs so far? We don't think so. Having a metal roof is considered to be only for commercial buildings or certain businesses that 'don't have enough money' to pay for another one. Well, it is indeed true that metal roofs can be cheap and affordable for anyone. But did you know they can also look stunning and deliver the design you want? And this is not only for commercial buildings at all.
You would be surprised by the number of homeowners that decided to give it a try and noticed that some roofs they have seen over the years installed in other properties, might actually be metal roofs as well. You can get the design and style you want, it is all about giving it a try and going for the right options that fit your preferences but also needs. Metal roofs can be what you need if you just take the time to go over all the options available in the market. But since you are not so sure, what about giving you some examples.
This is why you need metal roofs for your home or residential building
---
First, they are durable and long-lasting. While you can expect a decade or two of longevity from other roofing systems, you can easily get double or triple from metal roofs. And this includes any of the systems available in this market. This is the main reason why commercial property owners choose them over others.
But they don't take the time to choose a good design and just focus on obtaining both benefits without worrying about the rest. At least, most of the time. Now, as a residential owner, you get the chance and time to choose the design and pay more attention to it. In this way, you will not have a boring or dull roof but rather a stunning and beautiful one that everyone will envy. Besides durability and longevity, you can also save money, obtain ROI, and help the environment when using metal roofs.
They might be a bit more expensive than others at the beginning when you go for the design and style you want. But in the long-term, you will be able to relax without thinking about future problems or issues, and you won't have difficulties in obtaining your money back thanks to this. ROI is everything for a property owner, and a metal roof offers you it better than any other roofing system.
To be honest, we were part of those people that didn't know they could offer so much until we dived deep into all the options. And we are happy that we discover it since we are able to offer top services around them nowadays. At Florida Metal Roofers of Gainesville, we will help you to have the best metal roof for your property. And if you are hesitant about giving it a try or not, there is no need for that.
We suggest you take the time with our experts to look at the options available and take notes of every detail you like. In this way, we will help you to put everything together and find something among metal roofs that you will love for sure. Just remember that our role in the entire project is to guarantee the best installation and future services for it so you can enjoy the best roof for the following 60 years. It is important to let professionals and experts handle your task as long as they are well-qualified for it.
Otherwise, it is easy for any homeowner to end up with a metal roof that will be a nightmare instead of a dream. Don't let such a good opportunity to go to waste when you have our well-trained and experienced roofers available for you in every city and town in Alachua County. We promise you that our services are not empty promises that will result in awful services just like half of the metal roofing companies in the area. We will do our best and work on your roof as if it was ours. We want the best results just like you, and rest assured you will obtain them after all the effort and time we will invest to get them.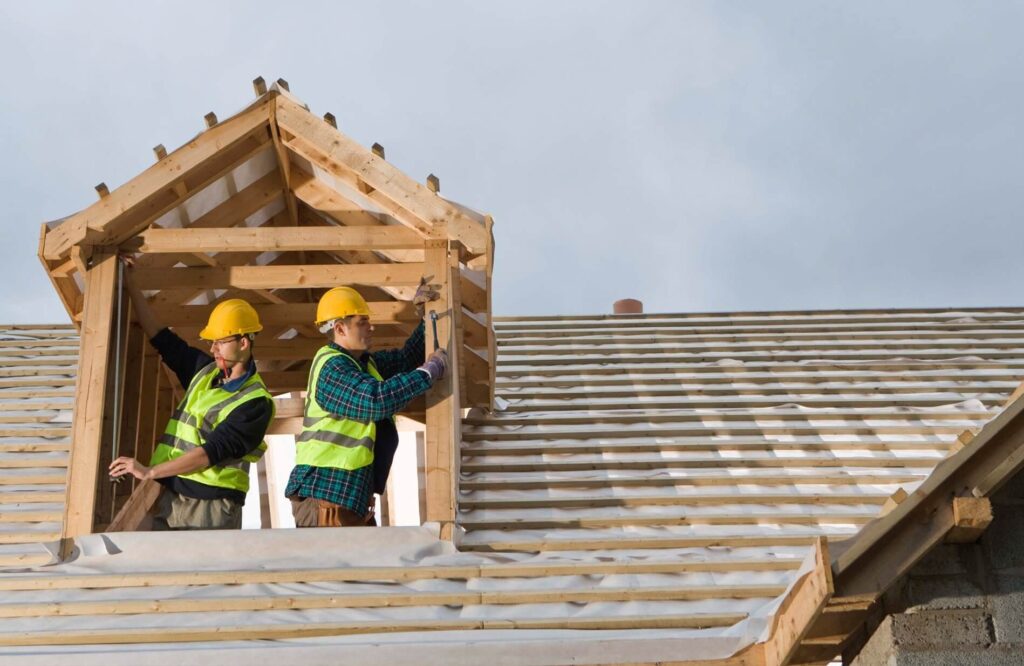 Time to Replace Your Roof? We Can Help
---
Considering roofing replacement? When it comes to roofing projects, many homeowners rely on professionals to get the job done. At Florida Metal Roofers of Gainesville, our specialists stick to all the industry standards when installing metal roofing on both residential and commercial properties. Therefore, you can be sure of getting a sturdy roof on top of your house. As a result, you can get the best services from our company in the following fields;
What Locations do we Serve?
---
Florida Metal Roofers of Gainesville is a name you can trust and rely on. Our metal roofing services were limited in Gainesville, FL when we started. But with time our company has expanded and is now serving over ten locations within Florida.
It shows how reliable we are. Here are some places within Florida, where you can access our world-class metal roofing services: –